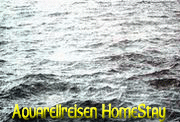 Koh Sichang

Koh Sichang

Die Sichang Insel besteht aus grossen und kleinen Inseln.Das Gebiet setzt sich meistens aus Felsen und Steinen zusammen.Es gibt wenig Flachland. Bevoelkerung:(maennlich:2024 und weiblich:1932) Religion: Buddhisten:98% Mohammedaner: 1,8% Andere:0.2% Verwaltung: Sichang ist in einen Landkreis mit Doerfern unterteilt. Jedes wird von einem von den Dorfbewohnern gewaehlten Buergermeister verwaltet. Bevoelkerung: 70%-80% der Bevoelkerung sind Fischer.Die Sichang-Fischergruppe hat den ersten Preis beim Nationalen Landwirtschaftlichen Gruppen-Wettbewerb-Kategorie der Fischer gewonnen. Geschichte der Insel Sichang: Die Insel Sichang hat einen wichtigen Platz in unserer Nationalgeschichte.Ausserstrategisch gelegen,wurde Sichang oft von Koenigen und Prinzen der letzten Jahrhunderte besucht.King Rama IV, V und VI haben hier ihren Urlaub verbracht. Ihre Handschriften koennen noch an vielen verschiedenen Orten gefunden werden. Verwaltung: Die Insel Sichang war frueher ein Stadtbezirk der Samut Prakan Provinz bis 1943. 1943 wurde sie ein Nebenbezirk des Sriracha Bezirks, Chonburi Provinz. Am 3. Juli 1994 wurde sie als ein Landkreis eingestuft. So wie Chiangmai, die Rose des Nordens, Phuket, die Perle von Andaman genannt wird, so ist Koh Sichang der Diamant auf der Spitze der Krone.

Koh Sichang

Sichang Island consists of big and small islands. And it descends from the hills and consists of rock and stone. There is just a little plain.
Population : (male 2,024, female 1,932) Religion: Buddhist 98%, Islam 1.8% and the other 0.2% Administration: Sichang is a sub district and subdivided by villages. And the village headman is selected by his fellow villagers. 70 - 80% of the people are fisherman.
History of Koh Sichang: Sichang Island has important place in the national history. Located outside strategic area, and also be visited by many king and princes in the last century. King Rama IV, V and VI had been here for vacation. Their signatures can be seen in many places. Administration: Sichang Island used to be a vieinity of Samut Prakan Province till 1943. since 1943 it became a sub district of Siracha District, Chonburi Province. July 3, 1994 it had been classified to a subdivision of a district. As we call Chiangmai "Rose of the North", and call Phuket "Pearl of Andaman", and call Ko Sichang "Diamond on the top of the Crown."